VSJ-110XC PVC Wire Slot Cutting Tool
List
VSJ-110XC PVC Wire Slot Cutting Tool
FSE is one of the toppest PVC Wire Slot Cutting Tool in China.During these years of exporting , FSE now has rich experience in the worldwide markets

PRODUCT DESCRIPTION
TECHNICAL DETAILS
FEATURES
• This tool can cut PVC trunking with a width less than 110mm.
• The tool is equipped with a positioner that adjusts the cut- ting angle to cut the slot into 45° or 90°.
• The cutting blade is made of 8Cr13MoV, which has high hardness, sharp edge and smooth cutting, and will not af- fect the passivation of the cutting edge due to rust.
• The parts of this tool are made of carbon steel with rea- sonable hardness and strength to ensure the durability of the pliers.
• Ergonomically designed handles are less prone to hand fatigue during work.
Maintenance instructions:
• Please keep the pliers clean and tidy
• Apply lubricant to the active area every 10 or 300 times.
Note: The parts of the pliers are made of steel and plastic PP. Please do not discard them. All materials can be recycled.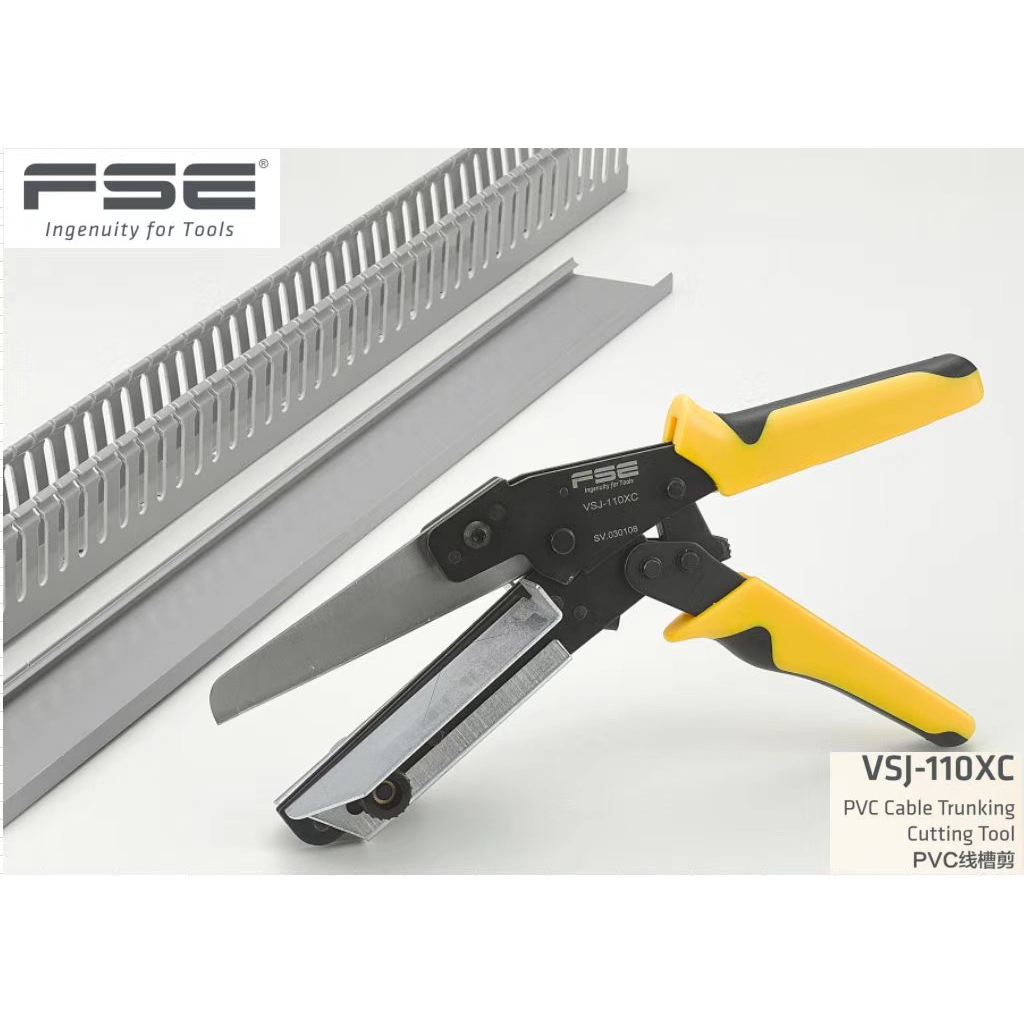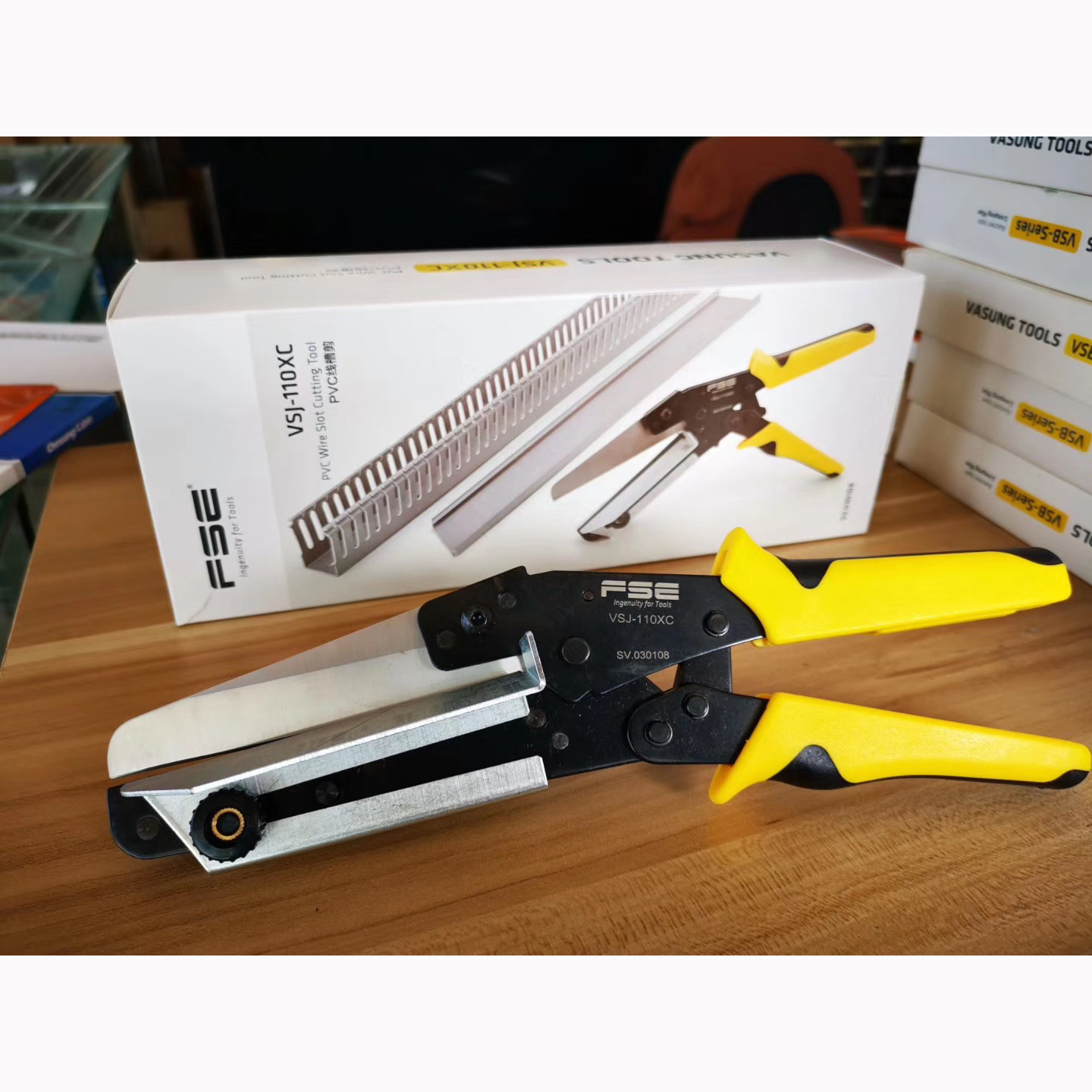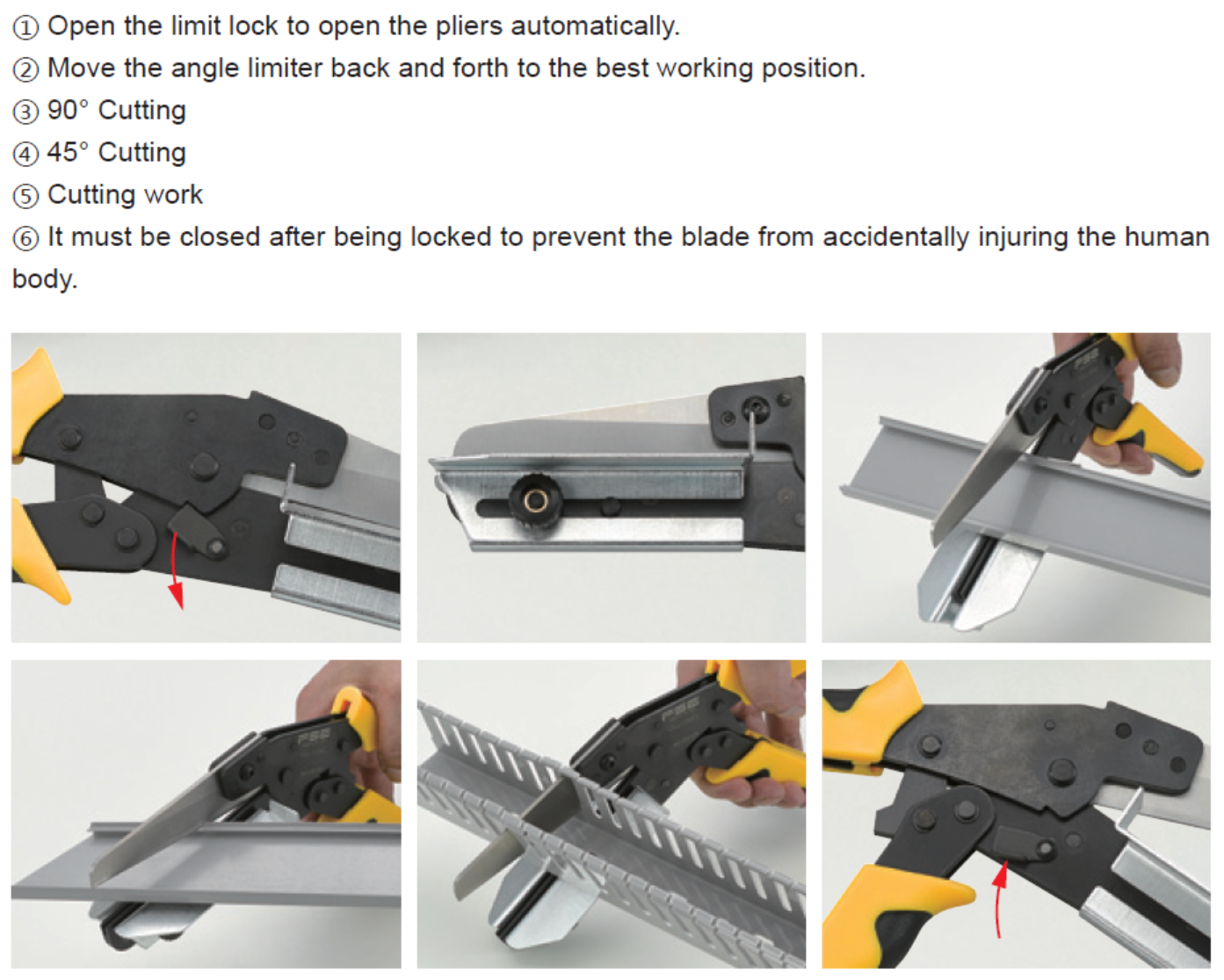 Feedback form contact with us